Wednesday, October 04, 2006
Transports adopted..
I got back from my last transport to Chicago last Wednesday. This was our biggest transport so far.
I haven't had a chance to write, things have been busy as usual.
This was my first trip with a cargo van and it worked out pretty well.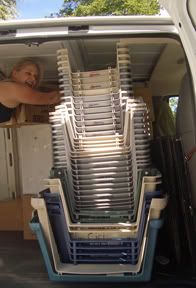 I received word today, from the shelter manager that all of our dogs have been adopted. I wish that I could know where each and every one goes, but that is just not possible. I just hope they end up in the best lives possible...
I kiss each and everyone of the dogs that leaves me and say a prayer. I've done what I can and all I can do is hope for the best and leave it to the God and the universe to care for them.
I'm currently working on our next transport. I'm full again:( It just is a never ending battle with the homeless animals.
I hope in my lifetime that we see change and the end to the needless killing of adoptable animals. We all can have a hand in this. Not saying that we need to do things to the extreme that I do, but to find out what is going on where you live locally.
Working with Humane Societies and rescues. We all together can make a difference. The capacity to help is different for everyone, but every little bit of involvement does help.
News at the Zoo:
Mr. Magoo is healing well. He is still a bit itchy but goes for his second treatment this Friday. His hair is starting to grow back!! I can't wait to see how he looks with a new coat. I'm thinking I should change his name..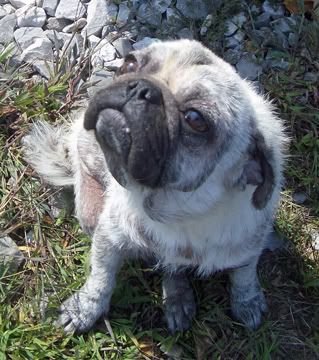 This is "Miss Prissy" I didn't name her, but think she should have a new name, any suggestions??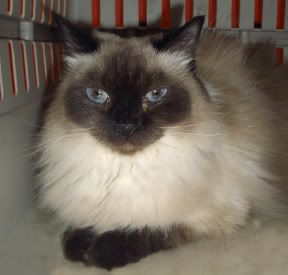 Two Terrier/Poodle pups and their mom came in.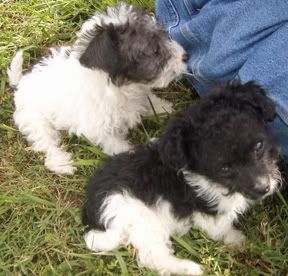 It's hard to take pictures around the puppies when they are pulling on your camera cord:)
We have three of these puppies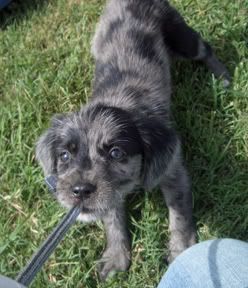 And "Elliot" who is just the best dog!! I think he is a Boxer, possibly Bulldog mix, we have to do some testing with the vet, as I think he may be deaf.
Sooo sweet and very attentive, just the best if you are looking for a bigger dog.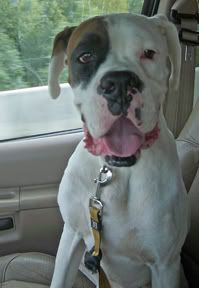 There is more, but I have to get moving, lots to do...
I'll post more in a day or so.
Blessings and Light to you..
COMMENTS:
How about Roxy for Mr. Magoo and Kitty PurrrrrrrL for the Siamese! I had a Siamese Kitty Pearl back in the day, what a cat! Take care Bernie! xo ps. are you getting a lot of art for the auction?
Post a Comment
<< Home